10th Annual Nor-Cal Kenpo Camp Saturday, Jan. 13th 2018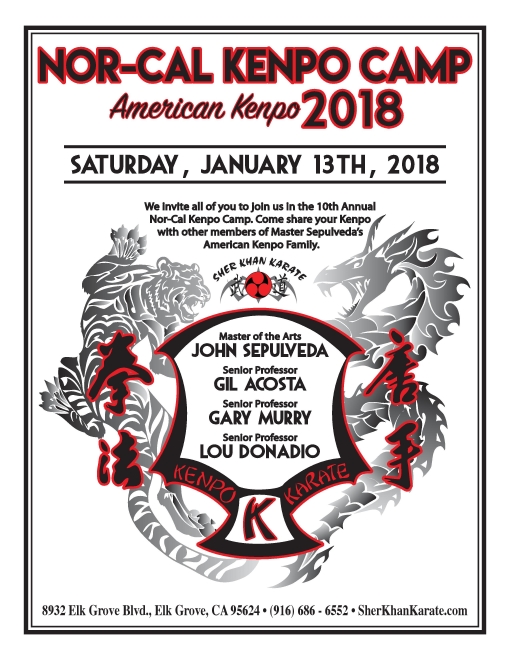 We invite all of you to join us in the 10th Annual Nor-Cal Kenpo Camp, Saturday, Jan. 13th 2018. Come share your Kenpo with other members of Master Sepulveda's American Kenpo Family!
Registration form: https://goo.gl/SCk9vL.
With Master of the Arts John Sepulveda, Senior Professor Gary Murry and Senior Professor Lou Donadio.
Nov. 15 2017 Belt Test
Congratulations to all of the members of this large group that tested and advanced in rank.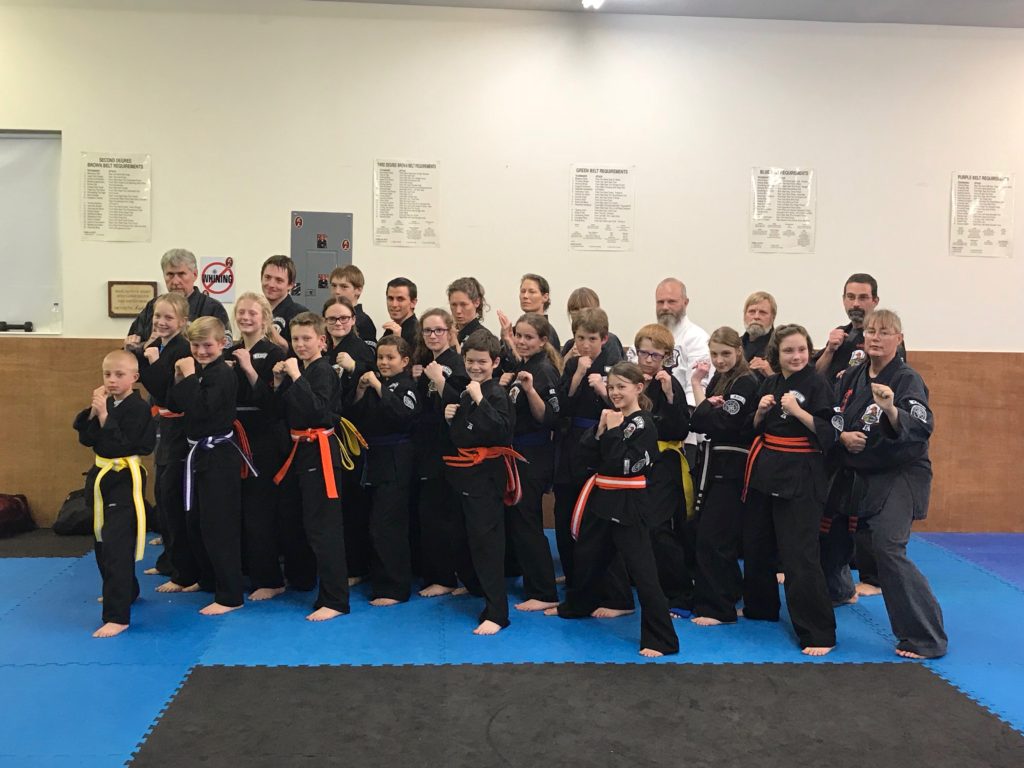 Mr. Sepulveda Seminar
Creekside Kenpo was honored to host Master John Sepulveda for Junior and adult seminars. His expertise and evident love of teaching the art is much appreciated. A warm thank you to all that attended, especially those who traveled far distances.
| | | |
| --- | --- | --- |
| | | |
| Junior Seminar | Adult Seminar | Mr. Sepulveda teaching concepts from the universal pattern. |
---
Mr. Tanaka Knife/Nunchaku Seminars
Associate Professor Chris Tanaka presented two sessions, on nunchaku techniques, lock chains and knife defense techniques. The content was superb and we are grateful for his instruction. A warm thank you to all that attended.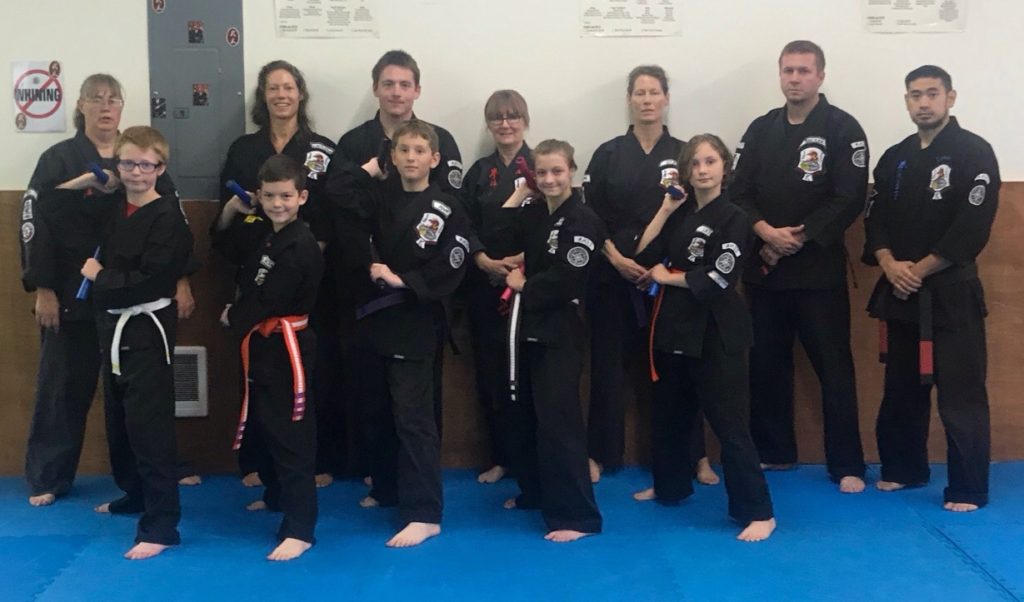 Nunchaku Seminar
Kenpo and Knife Seminar
---
Lil' Dragons Class!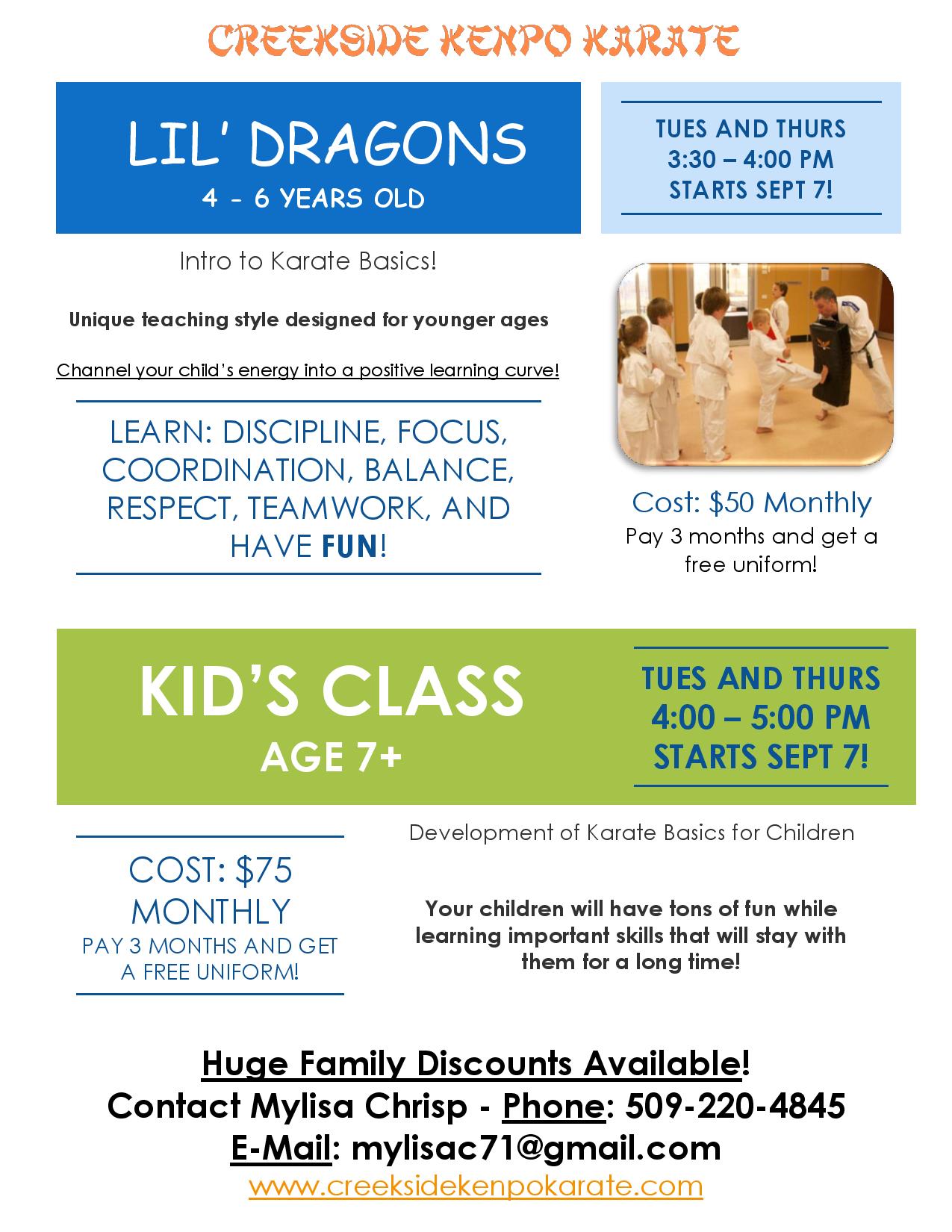 A 30 minute class designed for 4 to 6 year-olds to teach basics and get them introduced to martial arts.
Now enrolling for class to start beginning of September.
Classes will be from 3:30 to 4:30 PM Tuesdays and Thursdays.
---
Physical Fitness Classes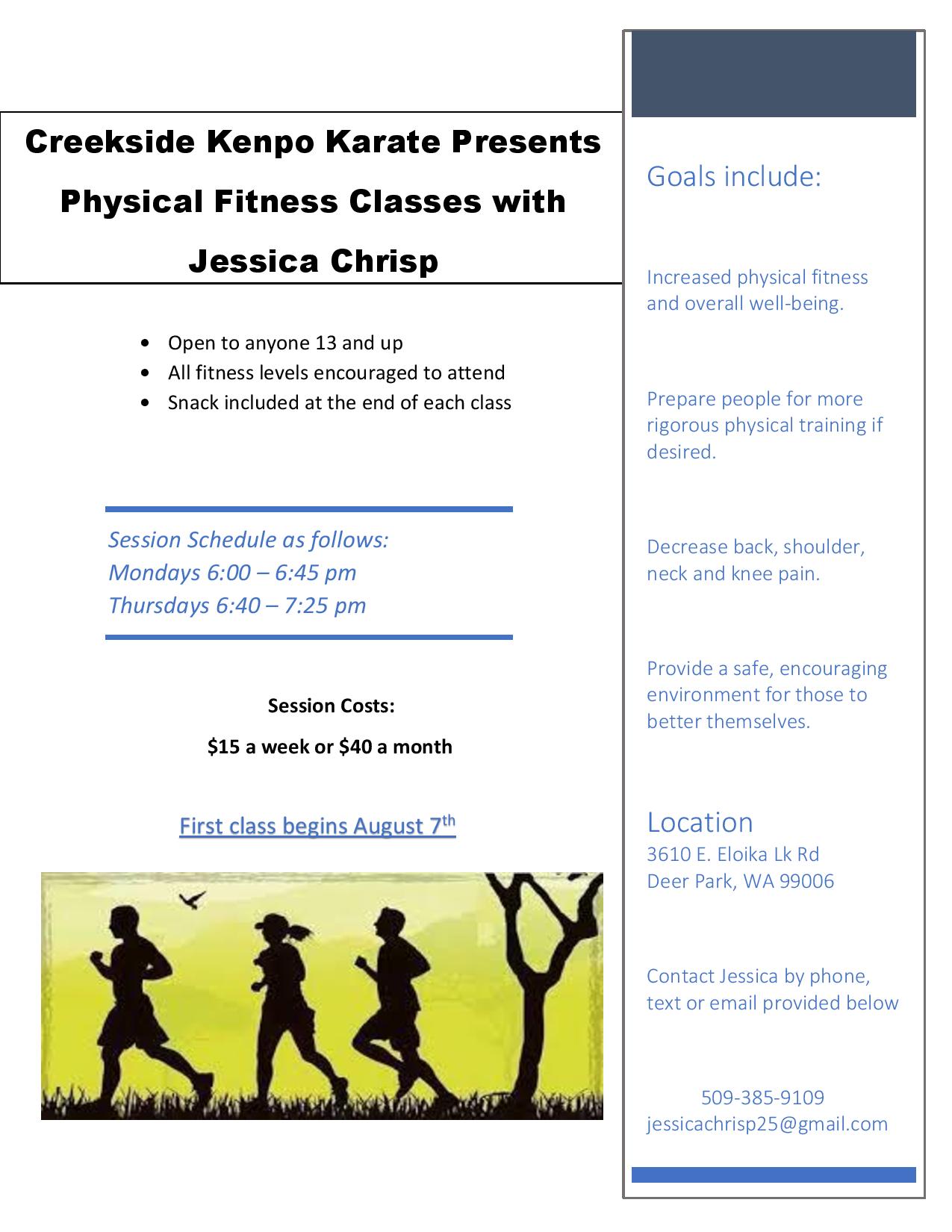 Open to anyone 13 and up, all fitness levels are encouraged to attend. Snack is included at the end of each class!
Session Costs: $15 a week or $40 a month. First class begins August 7th, 2017.
---
Women's Self-defense Classes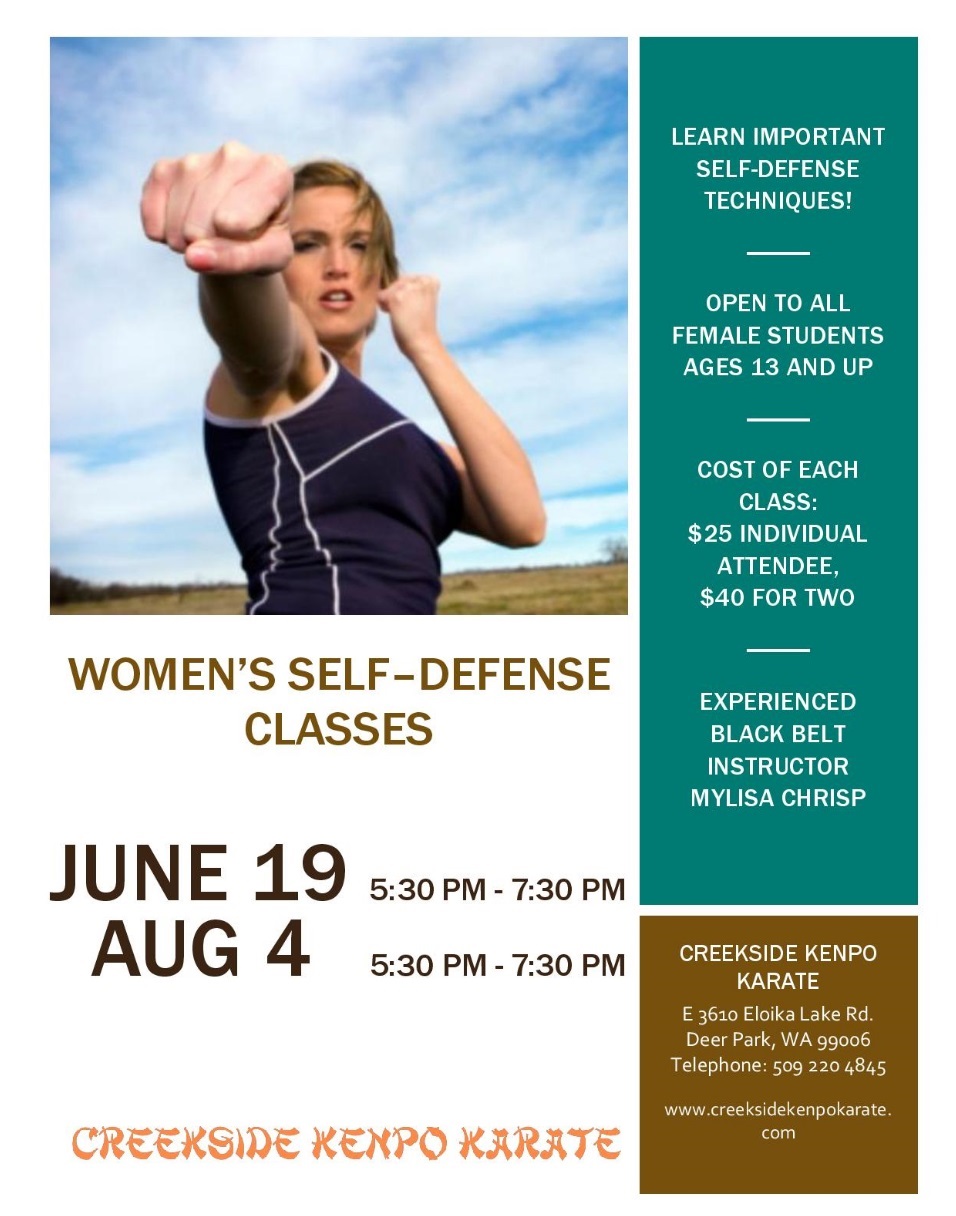 Date of upcoming class
to be determined
June 19 and August 4 Women's Self-defense Classes Complete!
The first women's self-defense classes were a success! Thanks to all that attended.
Open to all female students ages 13 and up.
Cost: $25 individual attendee, $40 for two
---
2017 Spirit Camp Information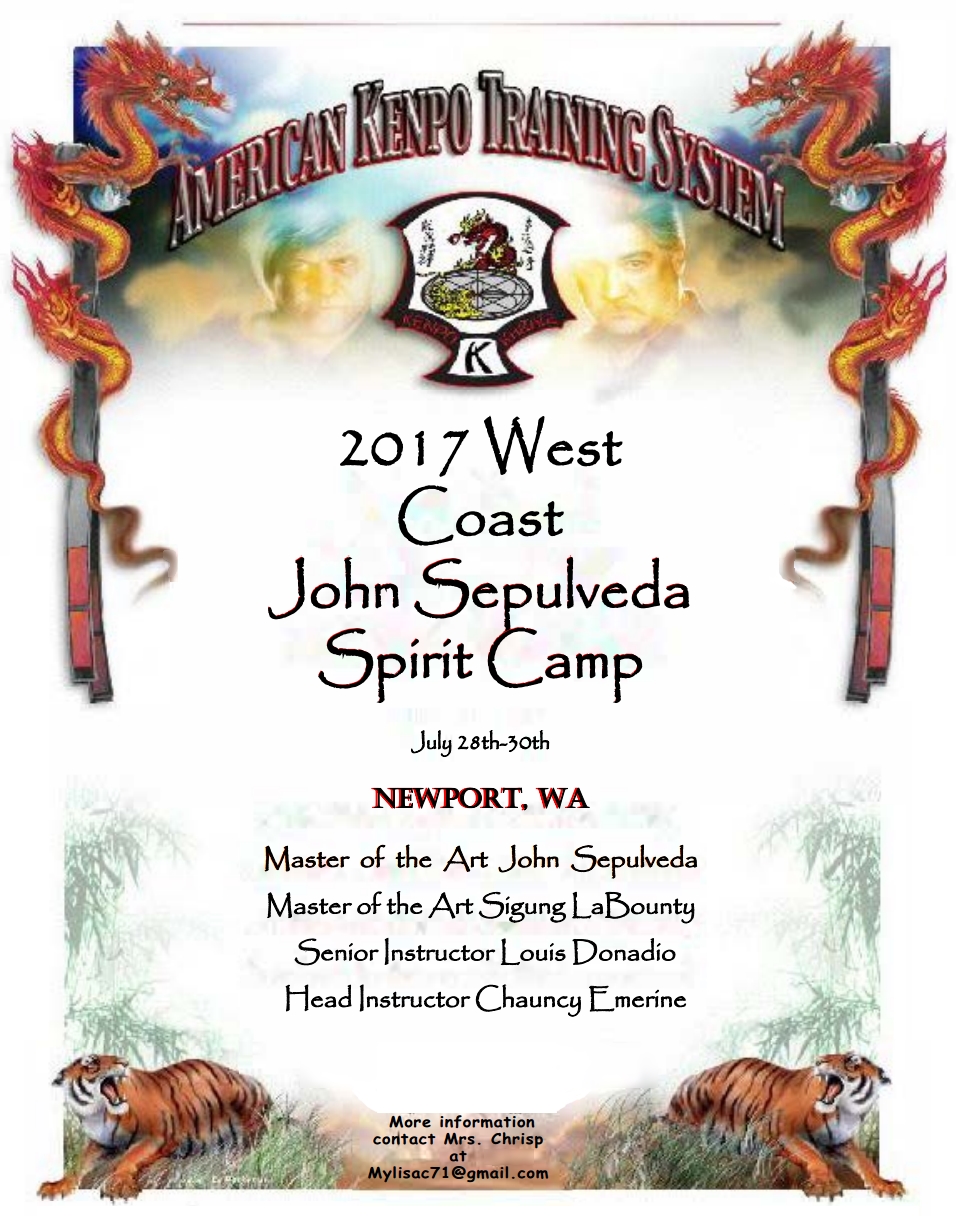 2017 Spirit Camp - Registration Form
2017 Camp will take place at Pend Oreille Bible Camp, 7852 Le Clerc Road South,
Newport WA 99156
You will need to bring your uniform, belt, cup & supporter, sparring gear, mouth piece,
personal toiletries, sleeping bag, towels, insect repellent, sunscreen, change of clothes,
shoes, snack food, flashlights, and cameras for taking pictures.
Camp Participants Will be Divided into 3 Groups
1. Juniors- All ranks ages 8 to 14
2. Beginning Adults White through Green
3. Brown and Blacks
---
---